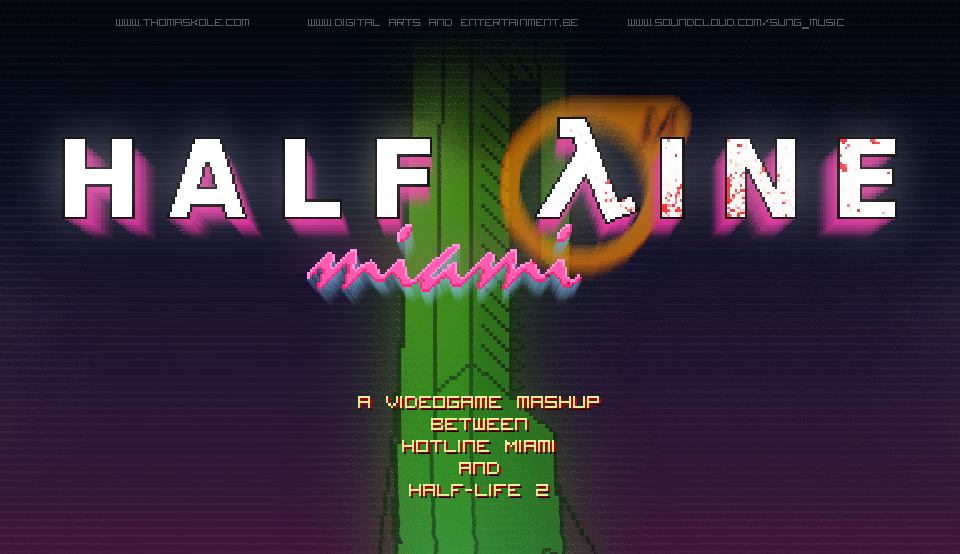 Half-Line Miami
A downloadable game mashup for Windows
🏰 More Maps! 🎓 Level Editor Tutorials 👥 ThomasKole.com
Half-Line Miami is a video game mashup between Half-Life 2 and Hotline Miami.
I made this game as a declaration of my love for these 2 games, and as an experiment in game design.
It is available for download for free on this site.
For contact and other information, visit www.ThomasKole.com
and for more maps, visist www.reddit.com/r/HLM

Features:
8 thematic levels, one for every region in Half-Life 2
A fantastic soundtrack by SUNG (soundcloud)
A Level editor, and a forum to upload your maps
Relentless gravity-gun fun\
made at Digital Arts and Entertainment (video game & vfx school)
Using Box2D
and Gorilla Audio
⚠ COMMON BUGS, AND HOW TO SOLVE THEM ⚠
E: "MSVCP120.ddl is missing"
S: download this package from Microsoft (make sure to get the x86 version)
Download it for free below
Download
Download
HalfLineMiami.zip (extract somewhere!)
96 MB